Overview
Give us your views on our future plan for public rights of way and countryside sites
Overview
East Sussex County Council manages 2,000 miles of public rights of way and ten countryside sites across East Sussex. If you like to walk, cycle or ride in the countryside, then it is very likely that you use these paths and sites.
Public rights of way are footpaths, bridleways and byways.  If you are not sure if you use a public right of way, there is more information on our website eastsussex.gov.uk/rightsofway.
We are actively involved with ten countryside sites across the county: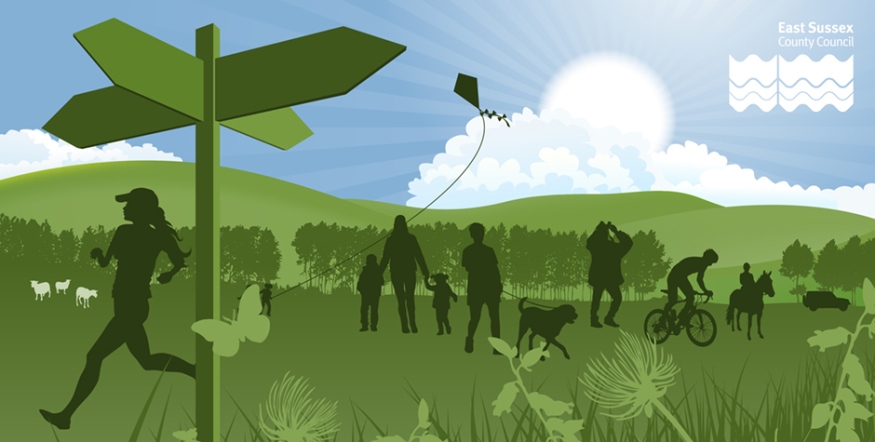 What have we done?
We have been looking at how we can manage public rights of way and the countryside sites in the future. In order to do this, we have examined why they are needed and how they are used; in particular by researching the health benefits of activity, assessing the impact of countryside access on our economy, and liaising with landowners, partners and user groups.
This information gives us a better understanding of public rights of way and the countryside sites, and how we can structure our services to make the best use of our resources in the future.
We have set out all our findings in our draft plan, which is called the 'Countryside Access Strategy'. East Sussex County Councillors have approved the draft and we would now like to know what you think of our proposals by taking part in our survey.
You can read the full Countryside Access Strategy on our website at www.eastsussex.gov.uk/shapingthefuture.
Who can take part?
The survey is open to everyone, from individuals and user groups to landowners and partners and should take around 15 minutes to complete. You have until 29 July to give us your views. 
If you would like a hardcopy of the strategy, please contact the Highways Contact Centre on 0345 60 80 193 or email scs@eastsussex.gov.uk.  We can also provide that and the survey in a different format such as large print, braille or a different language.
What happens next?
We will combine your responses with other feedback and information to finalise the strategy for approval by East Sussex County Councillors in autumn 2016.  Work will begin once this has happened.